Are you a registered user?
Is this your first time here? If so, you can review the course information by selecting the Course Catalog tab above. You will need to register as a student to enroll in the course and exam. It's easy. Just click on "register here" to create your personal account. Then choose a User Name and Password. If you chose to review the course information first, you will be presented with an option to register before enrolling in the course.
Account registration is valid for 30 days. Please ensure you are prepared to take the course and the final exam within a 30 day timeframe as accounts and course enrollments will only remain active for 30 days. Payments and courses in process will be forfeited.
Current User: Simply sign-in to access existing course.
Forgot your Password? Just click on "I forgot my password" and a new password will be sent to the email address you provided when you registered.

Can't remember your User Name? Contact CEU Institute support at support@ceuinstitute.net. Please do not set up a new account because duplicate accounts will be removed.
About CNA Surety: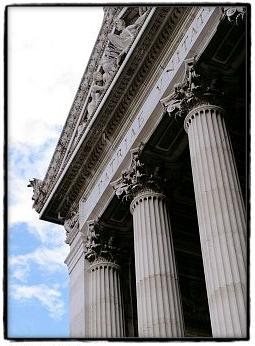 CNA Surety provides a full range of surety and fidelity bonds in all 50 states, Canada and Puerto Rico. Through a combined network of approximately 40,000 independent agents, the company has the capacity, experience and dedication to serve a full range of bonding needs, from the smallest commercial bonds to multi-million dollar contract bonds.
CNA Surety is known for its expert underwriting, solid financial strength, market leadership and creative solutions to all bonding requirements. With a highly diverse product line, one of the broadest underwriting capabilities in the industry, and an unparalleled distribution system, CNA Surety ranks as one of the largest surety companies in the United States.
As a wholly-owned subsidiary, CNA Surety draws upon the financial strength of CNA Financial Corporation (CNA). CNA is highly rated for financial strength by all the major independent rating agencies.
About the Continuing Education Provider:
CNA has partnered with CEU Institute to host and accredit this offering for producer continuing education credits. CEU Institute (www.ceuinstitute.net) is a nationally accredited provider of continuing education to the insurance, legal, and healthcare industries. CEU Institute Provider numbers can be found HERE